HubSpot CRM

– a system for the whole company
HubSpot is a CRM (Customer Relationship Management) platform. It is a single source of truth for all your customer interactions. As a result it leads to better team alignment. Using different hubs in the platform gives valuable insights to what is done well, and what can be improved to give your customers the best possible experience with your brand and products.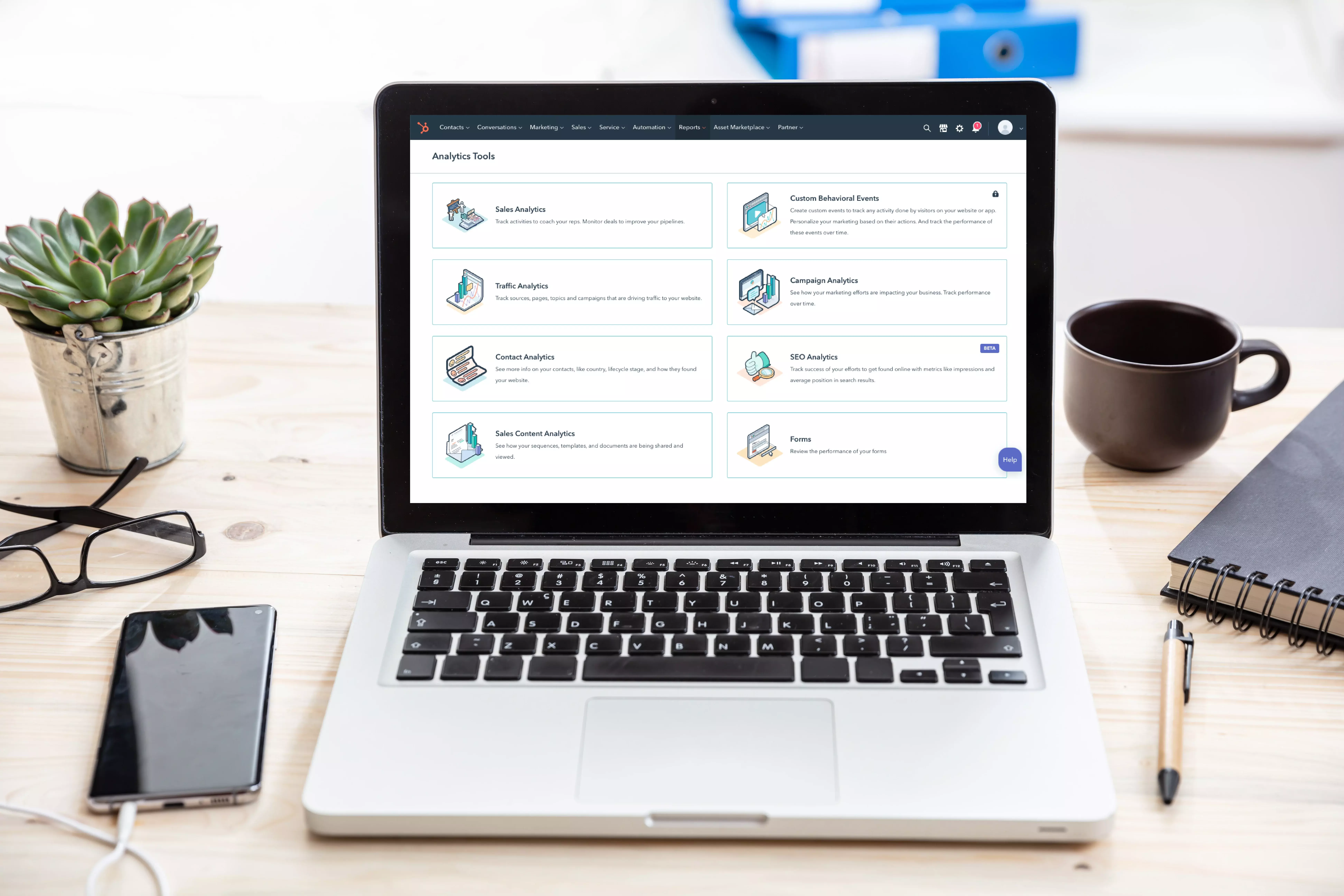 A CRM platform tailored for companies to grow
HubSpot is different from other CRM systems. It is built on an overall foundation; data, content, messaging, automation, and reporting in one place.
HubSpot
Collects data and commitment from customers
Is built with the idea that companies grow
Inspire to the use of the system (eg through courses, templates and blogs)
Has software that provides a good customer experience
The platform is easy to understand and use
A company shares the source of truth (customer information)
Is easy to scale according to needs (eg: as customer base grows, team expands)
Products that are powerful alone, but better together
HubSpot´s CRM platform is one of the leading and simpleste tools in the market. Each product is powerful alone, and used together it's a great tool for the whole company.
Different pricing levels: Free, Starter, Professional, and Enterprise
Marketing Hub
Marketing Hub is a software to run complete inbound marketing campaigns and help you convert and grow traffic. The goal is to align and make a great pipeline for your sales team. Includes:
• Lead generation
• Marketing automation
• Multi-touch revenue attribution
• Dozens of additional features
Sales Hub
Sales Hub is created for sales team to work together using a similar process and be aligned on the goals. The service gives you deeper insight into prospects, automate tasks and reminders and can close more deals faster. Includes:
• Advanced CRM functionality
• Sales automation
• Sales engagement tools
• Dozens of additional features
Service Hub
Customer service software that enables you to scale your customer support, unite your front office teams, and provide proactive service that delights and retains customers. Includes:
• Knowledge base
• Help desk automation
• Customer feedback surveys
• Dozens of additional features
CMS Hub
CMS Hub offers a content management system that is flexible and works togehter with the rest of Hubspot to give your customers relevant and secure content. Includes:
• Drag-and-drop editor
• SEO recommendations
• Website themes
• Dozens of additional features
Operations Hub
Operations software that lets you easily sync customer data and automate business processes. Get one unified view of every customer interaction so you can deliver frictionless customer experiences. Includes:
• Two-way data sync
• Programmable automation
• Data quality tools
• Dozens of additional features
Ready for the next step?
Your needs are unique. Let's start with a conversation to understand what do you need, and to see how we best can help.
Book the time that suits you from my calendar, or use the contact form or phone number for a chat.