World's first blockchain based Investment community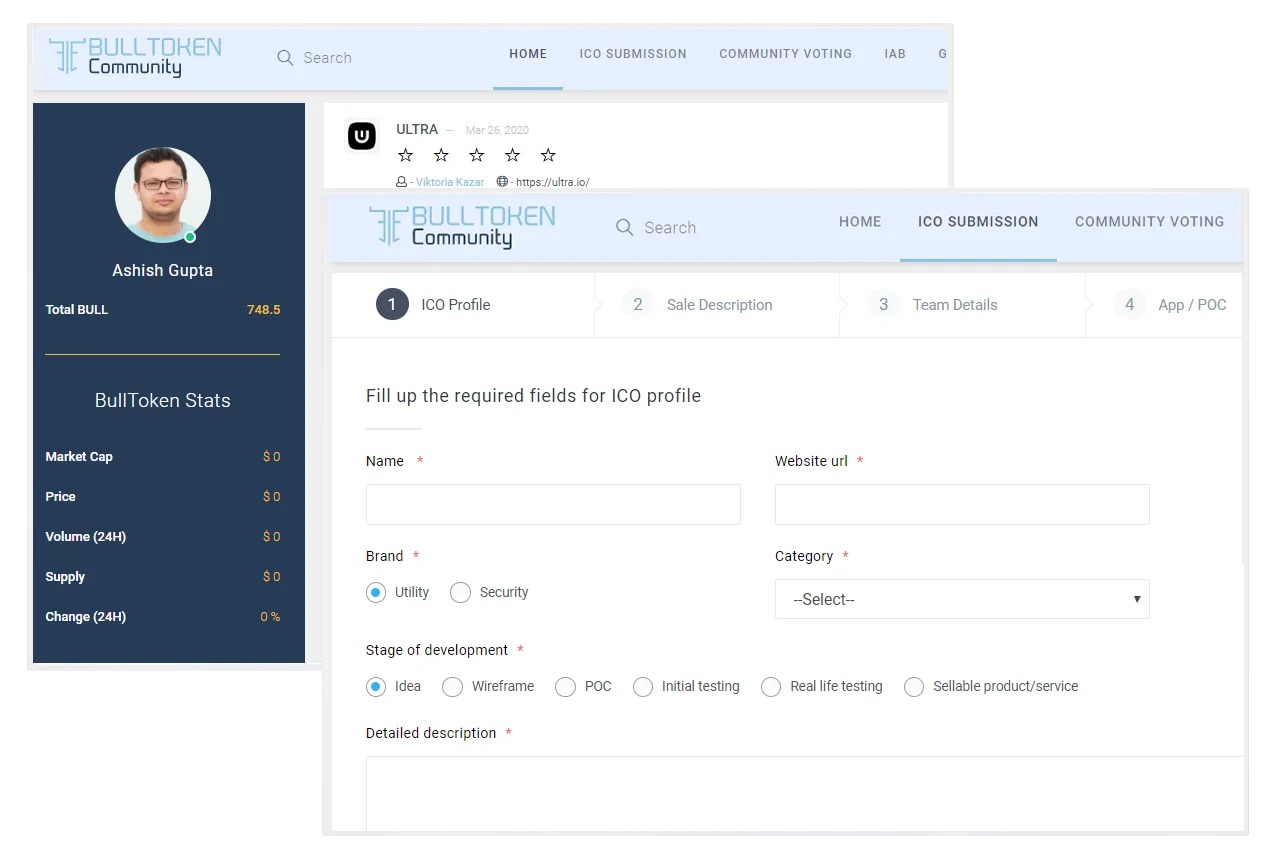 In 2017, Initial Coin Offering (ICO) turned out to be one of the most rewarding ways to raise money for varied projects. However, when it came to investing in one, the research process demanded substantial time and effort. BullTech AS thought to develop a power-balancing tool to help experienced as well as inexperienced investors to cover more ground, in terms of research, and avoid biased information. With this tool, the investors benefitted from the 'power of many'. This means that the members as a whole were required to put in hundreds or even thousands of hours of analytical work before approving an investment proposal.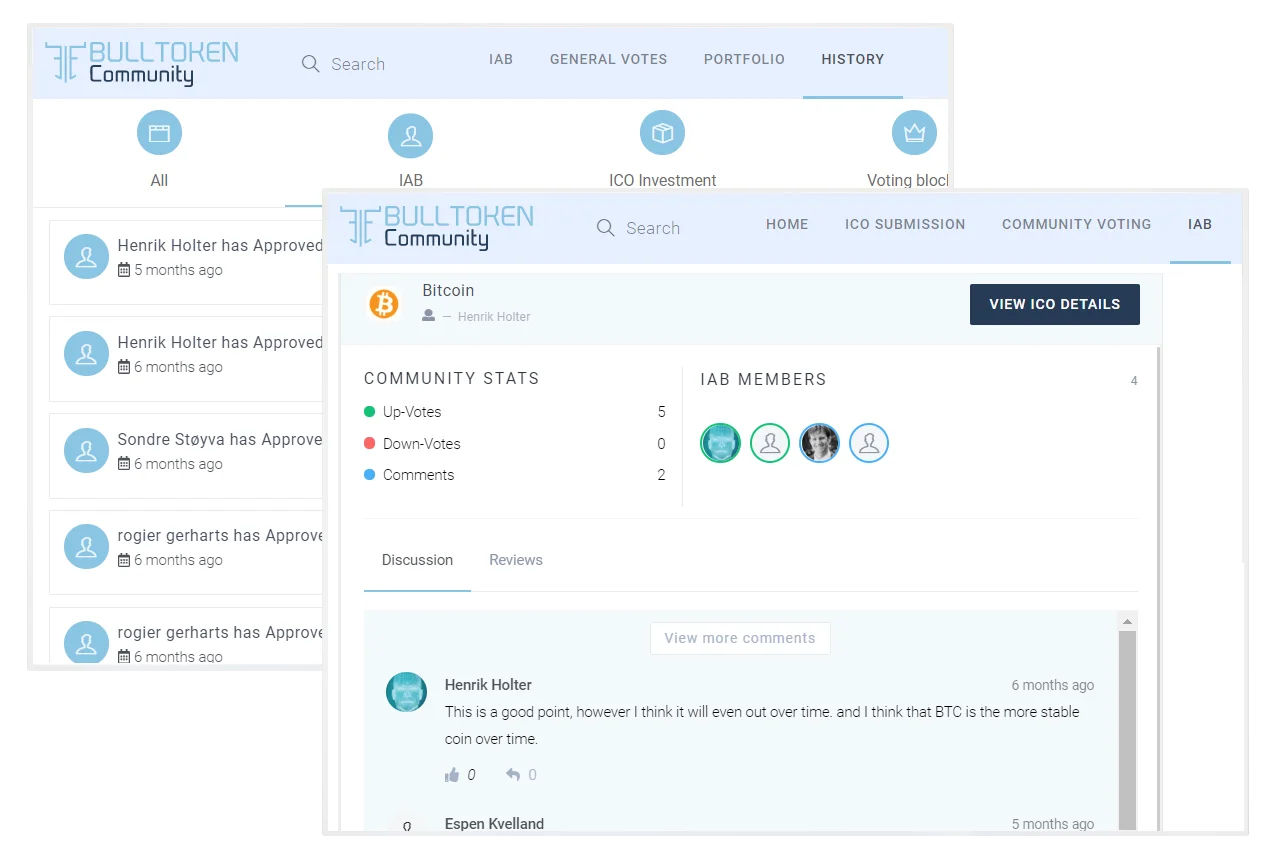 The Community Platform that BullTech AS wanted to develop had to bring in more transparency, trust, and responsibility in the world of cryptocurrencies and ICO investments. This new ecosystem was developed not only to help investors in researching ICOs but also to benefit its members to invest more effectively. A due-diligence methodology also needed to be introduced to ensure fair ratings were allocated to the investment proposals. Finally, only those ICOs and cryptocurrencies will be considered for investments which passed the entire process with flying colors.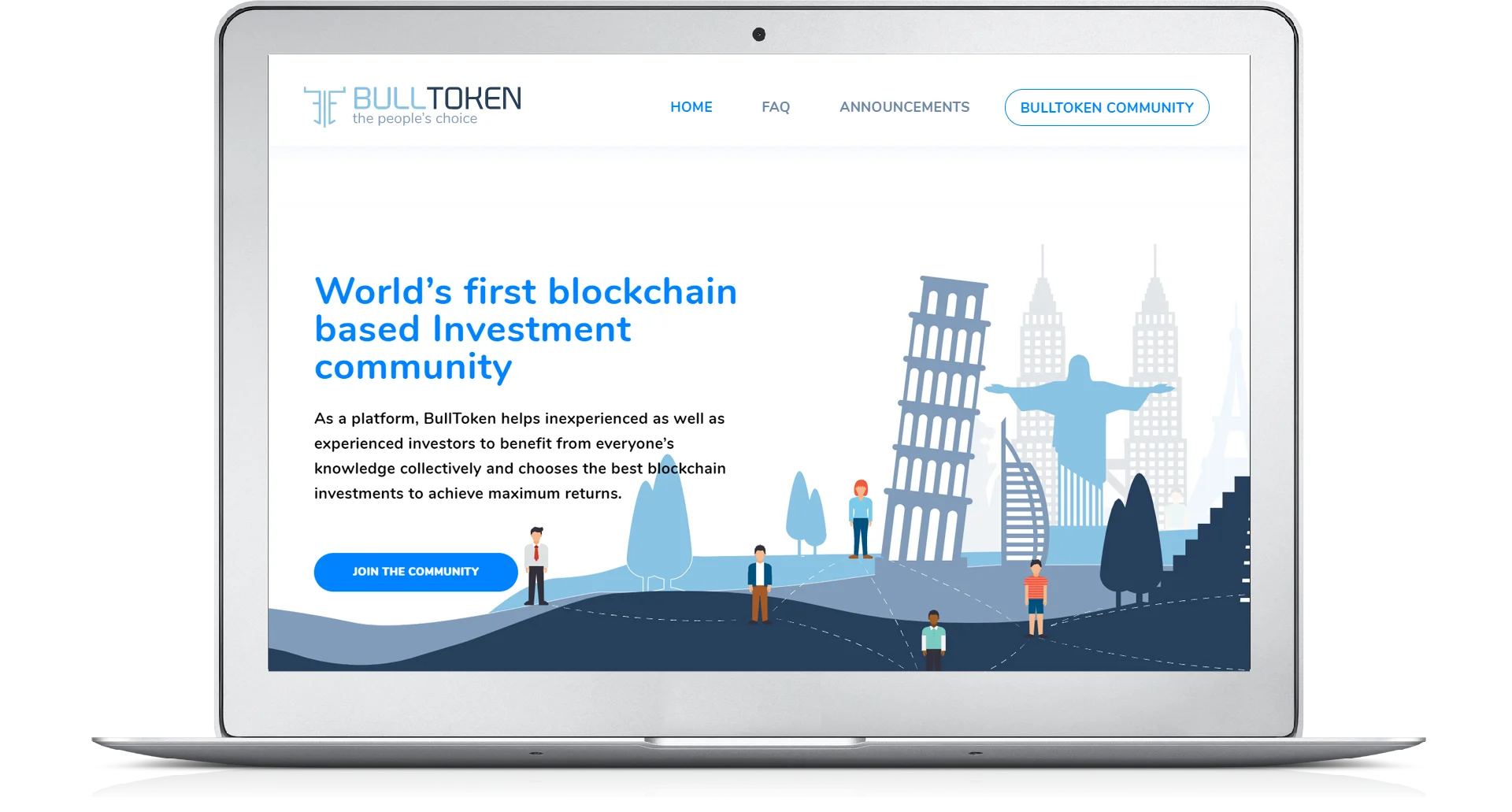 In the first phase of development, Akeo helped BullToken to conduct a complete ICO to raise investments for developing a Community Investment Platform. In the next phase, infused with blockchain technology, a fully-functional people-driven community platform was developed. The platform with transparent accountability helped BullToken community members to invest in ICOs and cryptocurrency without any ulterior motives or benefits. Moreover, the due diligence performed by community members reduced the risks of ICOs and cryptocurrency investing.
Blockchain integration
Token development
Smart Contract development and integration
ICO management
Community platform development and management
Website development
Software development 
Concept and business development
*After running successfully for two years, BullToken project was discontinued in November 2020.