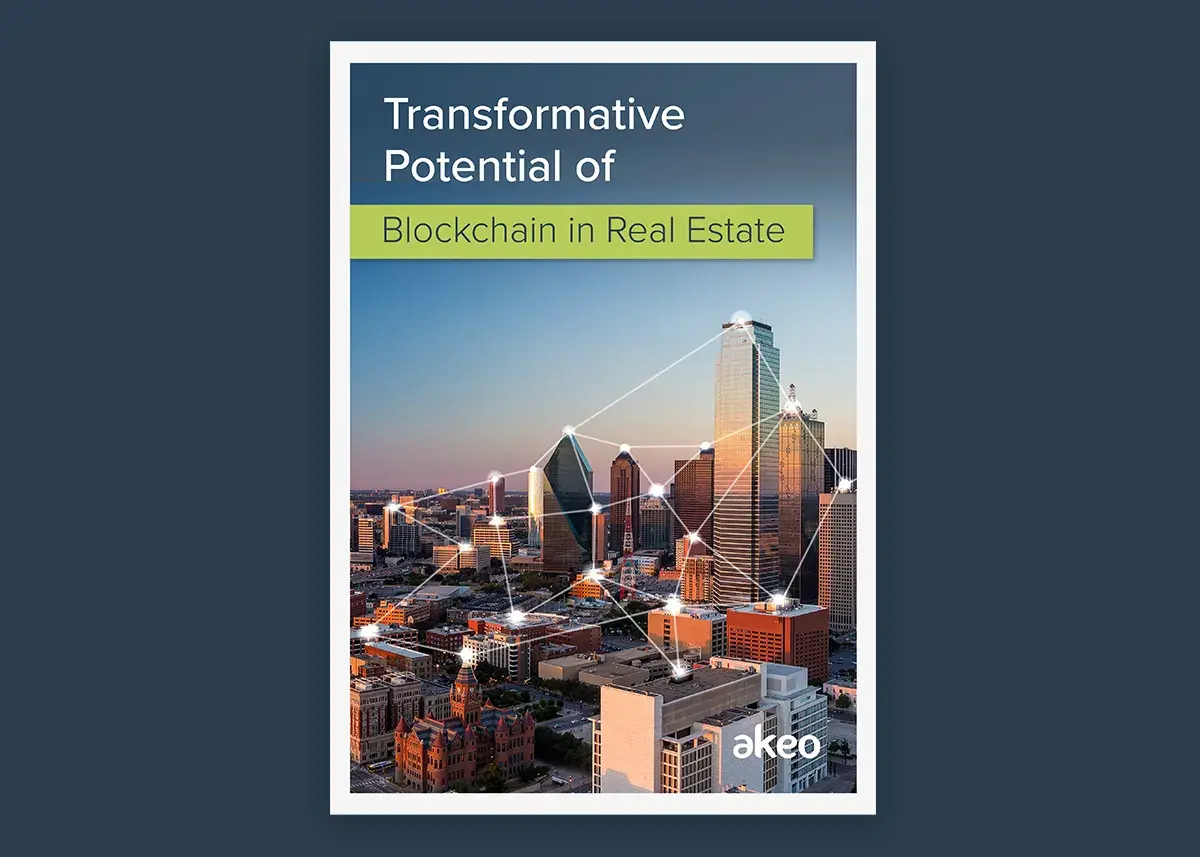 Transformative Potential of Blockchain in Real Estate
The power of digital has already started affecting the real estate industry. Finding houses online, virtual tours of offices, intelligent recommendations, digital transactions, newer ways to invest in properties and many other aspects have laid the foundation of the future of real estate.
Talking about the future of real estate, blockchain is one technology that can critically improve its security, transparency, and effectiveness. It can be an ideal solution for real estate as the industry suffers due to lack of transparency and multiple intermediaries. Blockchain has already started to disrupt the industry making transactions secure and tokenizing properties for the ease of buying and selling globally. Key market players are aware of its potential and many others are exploring its use cases.
At Akeo, we aim to simplify technology for startups, scaleups, and bigger organizations to help them achieve their goals. Here is our guide to explain how blockchain can redefine traditional processes of real estate. Download the e-book now!