The story of mobile money in Africa started in the year 2007 when Safaricom launched its M-PESA service. It introduced a faster and safer way to send money home without having to travel long distances with cash. It also unlocked the world of financial services for the unbanked. This came as a game-changing moment as it led to the revolution of mobile money services in Africa.
Fast-forwarding to today, we are seeing mobile money providing a pathway to financial inclusion. There are $1.35 billion registered mobile money accounts transacting around $1 trillion of value per year. This translates to almost $2 million in transaction value per minute.
GSMA has released its State of the Industry Report on Mobile Money 2022 report which assesses the ten-year performance of the mobile money industry. This report also examines major industry trends of 2021 across the globe. Let's dive deeper into the report.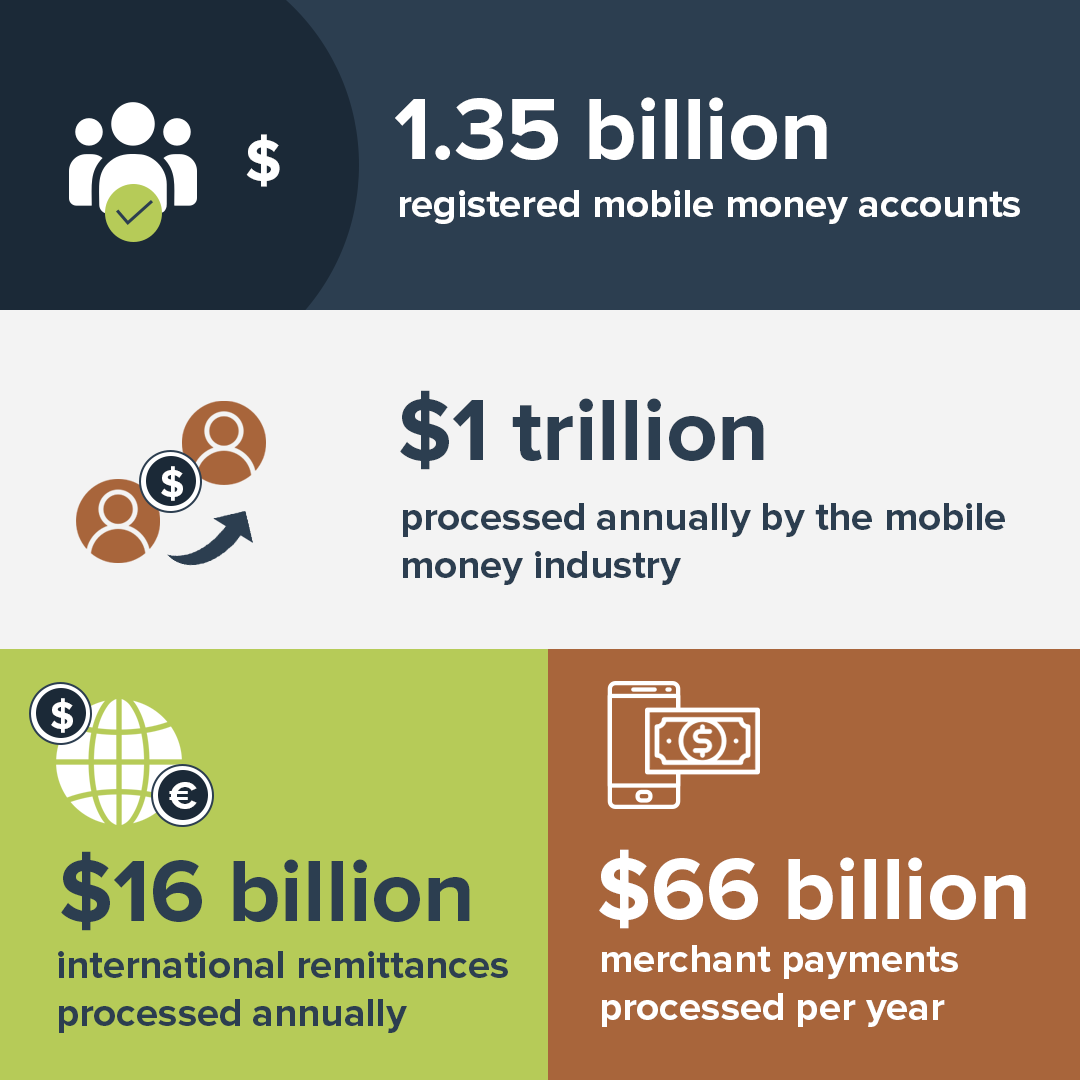 Upward trajectory of mobile money
In 2021, the mobile money industry reached the $1 trillion mark in transactions. This massive growth has been driven by new people entering the market and a rising number of use cases.
That said, the number of registered accounts grew to reach the 1.35 billion mark globally. The number has grown by 18% since last year and ten times in the past decade.
The number of international remittances processed using mobile money reached $16 billion, up by 48% in 2021.
Money flowing between banks and mobile money accounts grew by 46% in 2021.
79% of the revenue from all mobile money providers came from cash-out and P2P transfer fees.
Around three out of five mobile money providers offer or are planning to offer, credit/loan services to their users.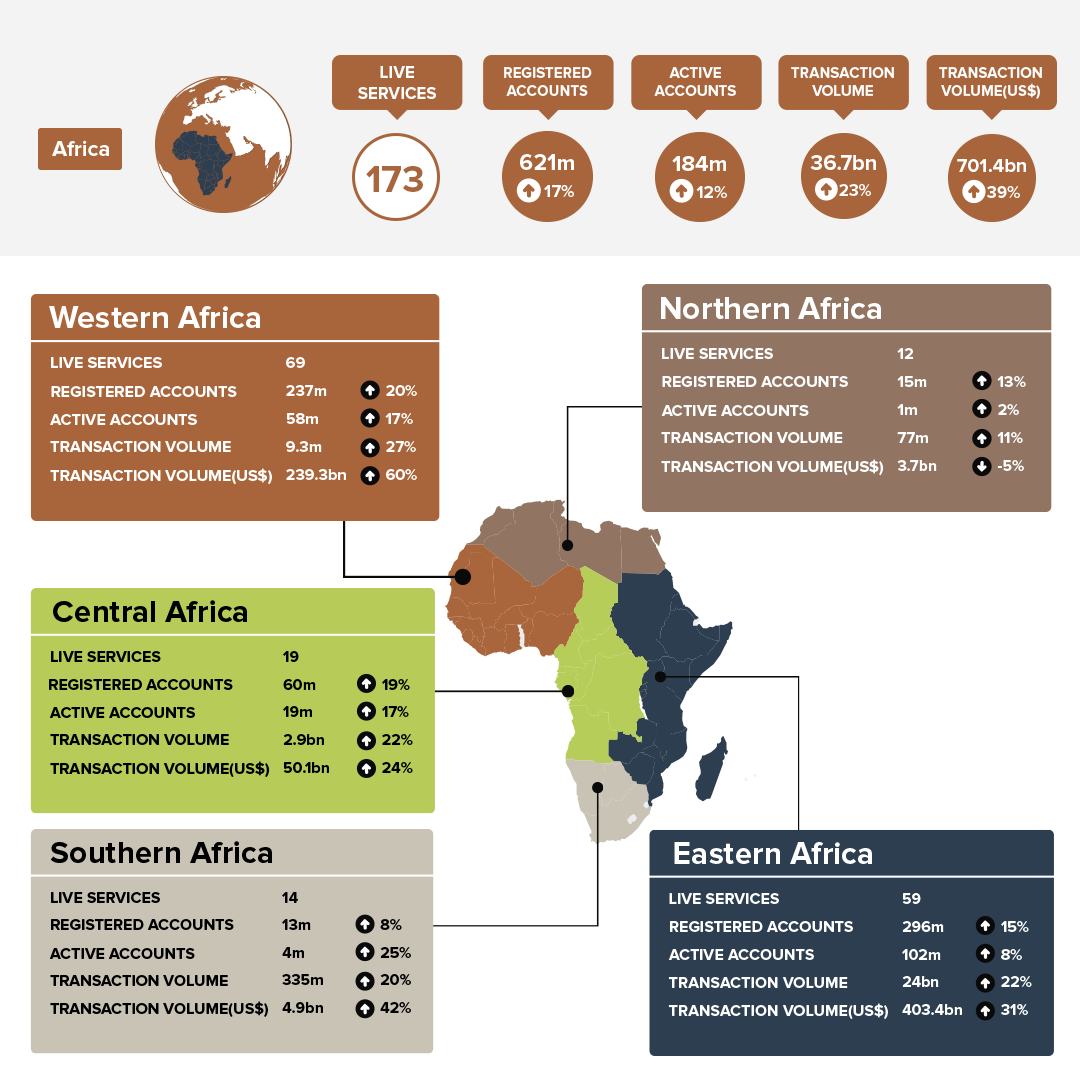 Growth of mobile money in Africa
Africa holds more than half of the world's total active mobile money accounts processing 69.7% of transactions.
In 2021, Safaricom launched a consumer super app to mobilize the fast-growing smartphone market to offer users a seamless mobile money experience.
In Rwanda, MTN is designing a digital input credit product for farmers in partnership with NCBA with the help of the GSMA AgriTech Innovation Fund.
Demand and uptake for mobile money-driven credit appear to be highest in Kenya at 36%
Partnerships are budding to offer mobile money-enabled insurance services in Africa.
The gender gap in the awareness of mobile money services is comparatively low in many African countries.
In Egypt, female mobile money users are 24% more likely than men to have received money from their customers through mobile money over the last year. In Nigeria, the same are 63% more likely to have transferred money to their loved ones via mobile money over the last year.
Mobile money is leading way for businesses and households toward a completely cashless experience. Here is what the end of paper money might look like.
Dowload the ebook 'The beginning of the end of Paper Money'
Challenges in the mobile money industry
Despite the great impact the mobile money industry has created, several countries face challenges due to certain policy and regulatory interventions, newly imposed taxes, poorly implemented systems and governmental data regulations.
Across low and middle-income countries, women are still less likely to have a mobile money account compared to men. The key barriers are handset affordability, lack of literacy and skills, as well as safety and security concerns.
Nearly 40% of adults in low-income countries do not have an ID, which limits their ability to use digital services.
In 2021, Tanzania imposed a new tax policy on mobile money transactions. Following this, the average transaction cost paid by consumers increased by 3% to 369%. It increased mobile money transaction costs and made the services comparatively.
Moving ahead
Mobile money in Africa is helping millions of households move from the cash economy to the digital economy. It has enabled many businesses and industries to provide services to the unserved and underserved populations on the continent.
As we move ahead, mobile money can play a critical role in building the trajectory of a more inclusive digital economy. It is to be seen how sustainable and innovative the industry turns out to be to meet the diverse needs of the future.