In the 1980s, Apple was fading into obsolescence. It was only when Steve Jobs rejoined Apple in 1997, after having been out of the company for 12 years, Apple resurrected from the verge of bankruptcy. In 1998, Apple introduced iMac which proved to be a game changer for the company. It resulted in a massive rebranding campaign that turned the company into one of the most innovative tech giants which we've all come to embrace.
Starbucks, one of the most popular coffeehouse brand, almost tanked during the 2008 recession. It was Schultz's vision that made Starbucks went from 84 stores to more than 3,500 locations. Schultz temporarily closed its stores to re-train the staff based on the new business strategies. The coffeehouse expanded its footprint in Australia, China, England, and numerous other countries across the globe.
These stories are enlightening and inspirational. They clearly show that businesses always have a chance to grow and succeed if they innovate and constantly change as per the market demand.
Technology changes, Innovation stays
Technology has been hugely empowering us to keep us connected and informed. However, when we say that technology has changed the world, we talk about it in general. Technology itself has not been able to sustain. Most of them that have ruled before have been modified to stay relevant or disappeared.
Innovation, on the other hand, has become a cornerstone for sustained economic growth for businesses. It means using new technology and new ways of thinking to build new and better products and services.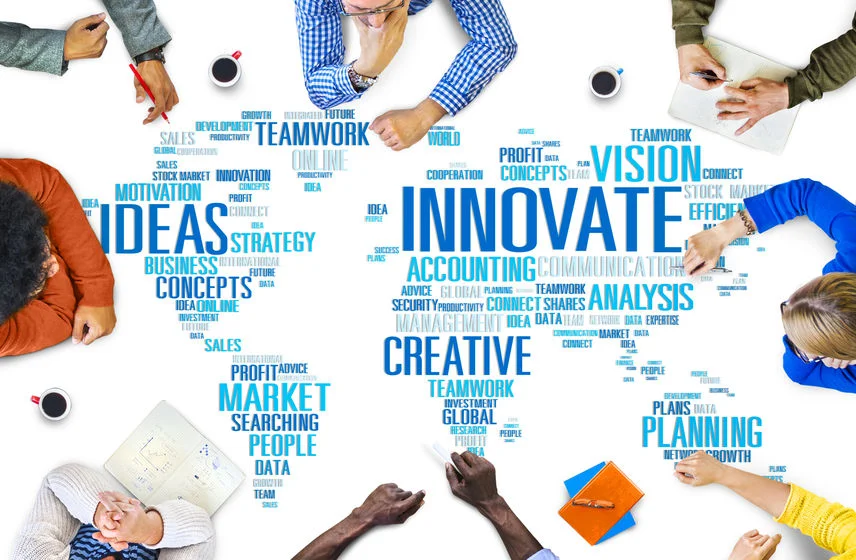 For both established businesses as well as startups, innovation and continuous improvement have become essential too. Companies that proactively see and grab the opportunities to innovate not only survive but also sustain in this competitive environment. With constant innovation, businesses get:
Maximized profitability and return on investment.
Increased productivity and thereby increasing output.
Effectively achieving the desired growth rate.
Building solutions to meet forthcoming challenges.
Being innovative for businesses does not always mean to adopt the latest technologies but how willing the company is to stay relevant. It's also about how companies perceive and solve challenges in creative ways. It is the undying urge to progress and succeed help companies to achieve constant advancements.
Importance of IT
Information Technology is an innovation enabler. It helps companies to meet the changing demands and drive the business forward. With companies required to keep up with rapidly evolving technology, the role of the IT department in a company has changed tremendously. Today, the IT department impacts sales, marketing, customer service, and even business strategies.
IT has also reshaped the business landscape. Faster hardware and smarter software have made it easier to gain a deeper understanding than ever before. IT department has:
Boosted customer support by offering multiple contact channels.
Opened up collaboration opportunities for companies around the world.
Made resource management easier.
Offered flexibility of working anywhere, anytime, on any device.
Innovation is about using the right tool in the right way at the right time to solve a problem. And IT is the driver to keep things going.
Foster the culture of continuous improvement
Companies that have succeeded in challenging times have certainly had one thing in common – innovation. Taking gradual steps in order to adopt changes keeping the employees together becomes an important task. As people in an organization are the driver of business, they must understand the path which the company is following. That way, they will know when to take a move and work in line with the business strategy.
Just have cutting-edge technology, and skilled people in the organization cannot take you so far. Finding and filling essential business gaps through innovation is what brings continuous and constant growth. Embracing innovation can lead your business to sustainable growth and maybe also put you on the list of the biggest change-makers.