Introduction
The world is witnessing a paradigm shift, more and more startups are being launched which with the help of technology are taking over the world. We understand that everyone has ideas and a few of these ideas have the potential to convert into a successful business. However, are you aware of the steps that one needs to follow in order to launch a startup and then convert into a unicorn?
Once we were also a tech-startup, and there were a lot of learnings along the way. Learnings, which came in handy when we helped other startups as they began their journey, and gave us a chance to be their tech-partner.
Are you also beginning your startup journey? Why don't we share our knowledge with you and help you to tread these unknown waters carefully.
Step 1: How to better define the concept
A raw idea is a theory or a hypothesis based on opinions and perceptions, a refined idea is a fledged concept or concrete plan that can actually be implemented.
Concept development is the initial stage of software development, where you identify if there is a market for your product, study your target audience problems, build your value proposition, and prepare materials for testing it on your potential customers.
When it comes to designing your value proposition, there is an important step called "discovery phase". In this phase, a startup has to find evidence that your potential customers need your value proposition and that your product solves their problems and makes their life better.
The fact is that this "search phase" is included in concept development. During the search phase, you shape your idea into a business model and value proposition canvases, create landing pages, learning prototypes, illustrations, brochures – everything that will help you express your idea to investors and potential customers.
If you skip this stage or don't spare enough time for this, you risk scaling prematurely (create a value proposition that doesn't address your customers needs).A first step in concept development is to create a detailed description of the project idea, its main goals, and benefits. Prepare a list of assumptions about what problems your product solves in order to test them on your audience later.
Step 2: Refining ideas through concrete plans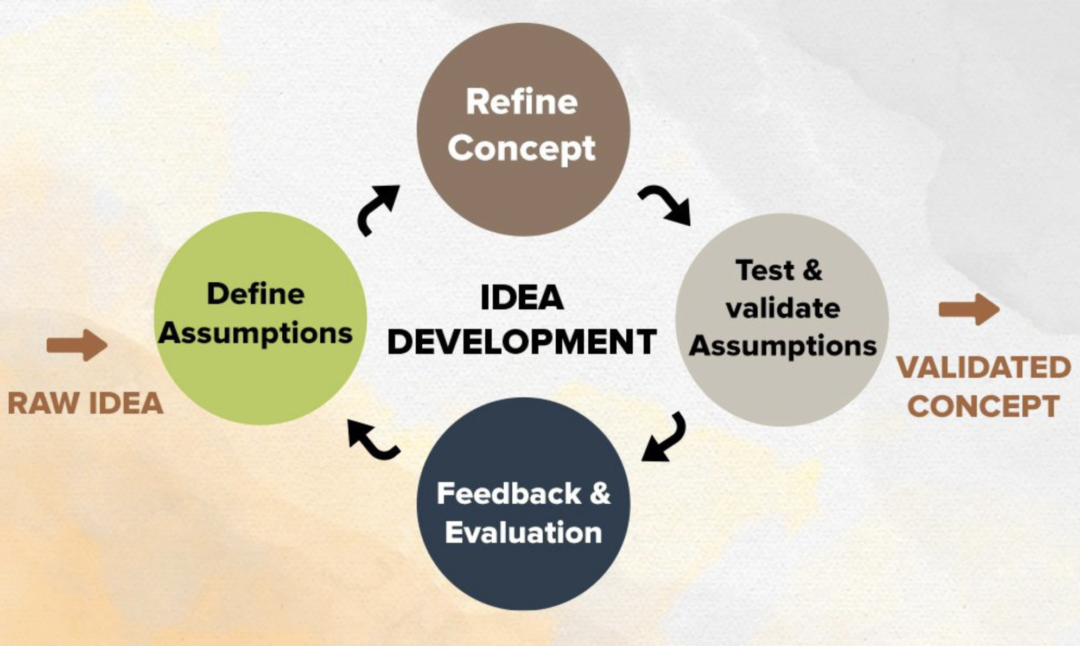 The purpose of refining an idea is to turn it into a practical plan or concept and eliminate some of the uncertainty related to that.
Startups aim to revolutionize industries and bring innovation to each sector. In the process sometimes, it is difficult to fully work out the viability of the project in the initial stage. A lot of people have ideas but they don't know how to make revenue from that idea, or if they have an idea, are they really solving an existing issue, where the idea will fit in the current supply chain and all other details. Once you start working on an idea
Step 3: Testing of technical hypothesis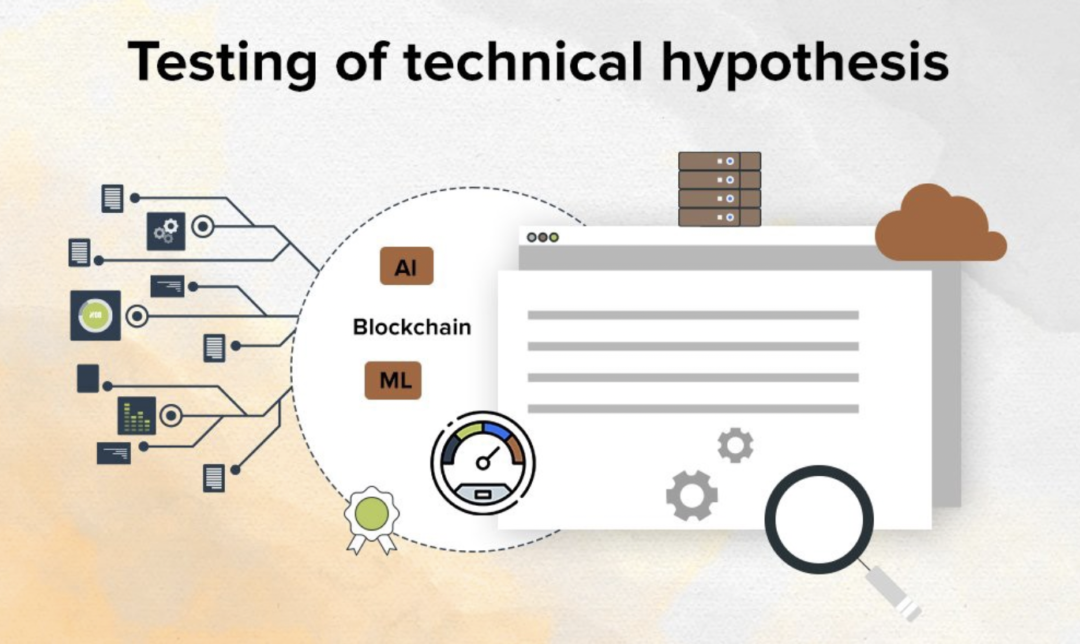 Startups in general live in the future when it comes to technology. We believe this is what is their strength – to foresee the future. Startups develop roadmaps, then build products, and continuously upgrade them with an eye on the coming year – or even a few years out.
Innovative technologies like Artificial Intelligence, Machine Learning, Quantum Computing, and Blockchain are all attracting the eyes of modern businesses. Without a doubt, startups are attracted to these technologies for creating a business solution that can mark their success. However, the impending question here is – which is the right emerging technology to be adopted by a startup? How does the technology actually fit in, what it's for, and what problems it could help solve?
We think while adopting blockchain technology, we listed 4 questions a startup should answer before adopting the technology. So, instead of diving right into adopting emerging consult with a technical partner first.
Step 4: Building PoC for decision making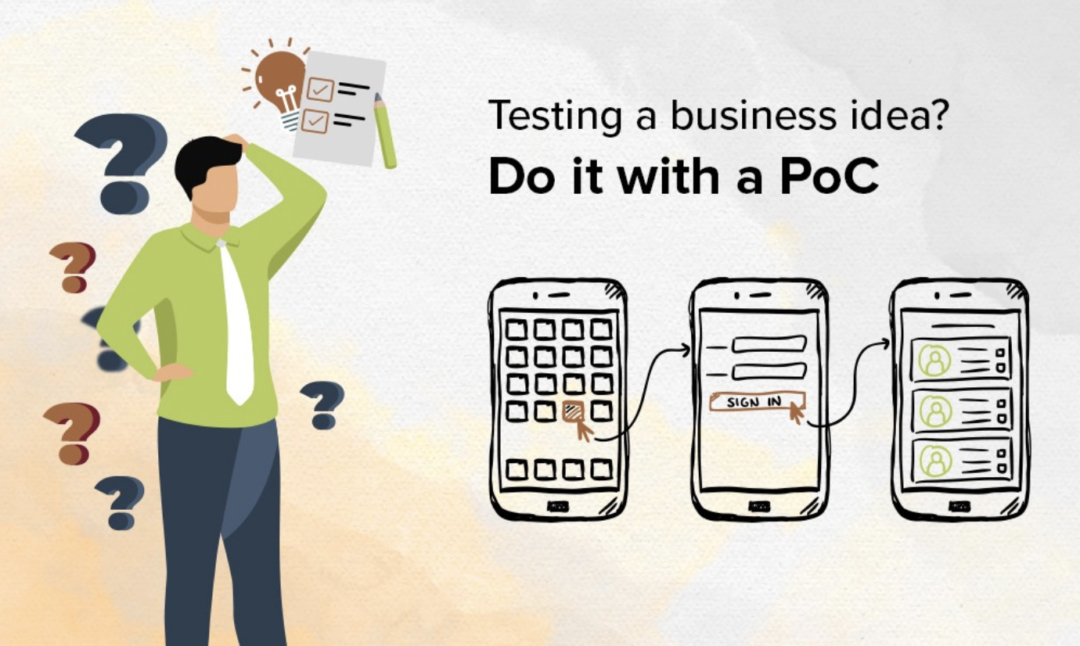 Developing a PoC helps startups pinpoint risks and obstacles they may face in implementing the proposed product.
Rather than uncovering those obstacles during or after the product launch, startups can foresee them and plan their projects accordingly while still in the development phase. Examples of these risks and obstacles are contracted parties' failure to fulfil their deliverables, disputes during project implementation, and many more.
It's worth noting that while the PoC doesn't guarantee smooth implementation of project management basics, it can increase the likelihood of the product's success.
For instance, once PoCs unveil the potential obstacles, startups can then record them in the risk register, also considered one of the best project management practices, for appropriate planning, budget coverage, and other actions.
Project leaders can also find ways to eliminate, mitigate, and address the risks and assure their investors about the project's success.
Step 5: Design architecture and vision for future development
When the product has already been confirmed with a Proof of Concept and passed the validation stage, then it is time to build the architecture for future development.
Before taking the product to the market, we need to ensure that when used by millions of users, the server the product/application was running doesn't crash because of overload.
To avoid that, you need to think about scaling the application way before the public release. Another thing a startup can do is to perform load testing, determine the maximum load and rent more servers than necessary. This option is more expensive because you have to pay for it even if the capacity will be having downtimes when not used.
A startup needs fast feedback loops, fast development and frequent releases.
Ideally, product and infrastructure development should run parallel: building and deployment processes will speed up the movement, as a result, the testing phase will be much faster — this will allow a startup to move faster.
Step 6: Create backlog workflow for streamlined development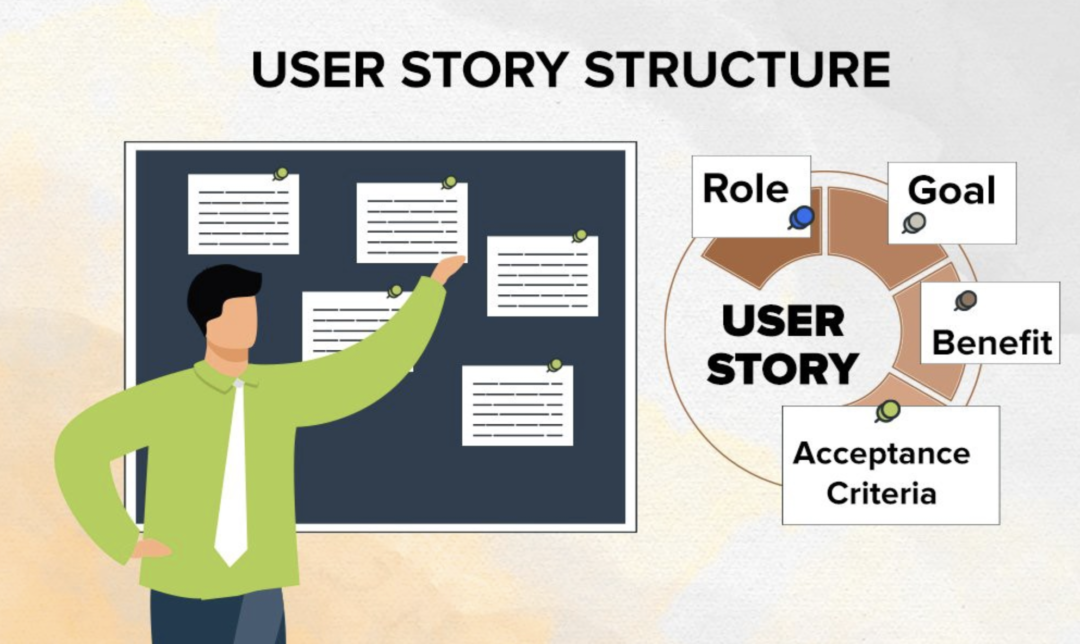 The best development process for a startup is one which offers the possibilities of quick decisions, streamlined workflow, and consensus on how things should be done. Agile Methodology is one such process that we many development companies follow. Agile offers consistent execution of plans with predictable results because of which translating goals into results simply becomes a logistical issue. Planning when to tackle different problems, lay out feature timelines, and expand the team.
What happens when you dive into agile is that it centres your attention to the user. While developing an app or a service, the focus from coding or designing the interface, shifts to offering real value to the consumers as well as stakeholders and business. A core component in the Agile Methodology are User Stories that lets a startup define what benefits your product will bring to your target audience and, eventually, how it will boost your KPIs and other metrics. When you are writing user-stories there are a few things that should be kept in mind for a smoother and holistic product development.
Step 7: Validation of the built product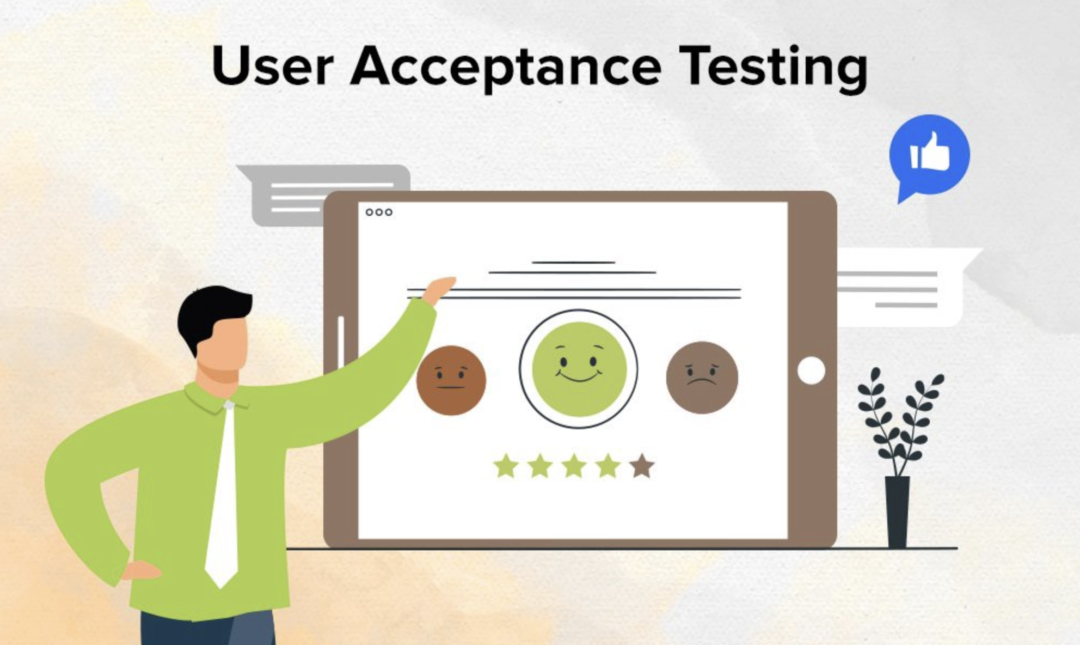 "The smallest thing you can build that lets you quickly make it around the build/measure/learn loop."

– Eric Ries, Author Lean Startup 
A startup may fail for a lot of different reasons. However, one of the most vital one is because the team was not able to gauge that there was no market need for the product. While building a business, one shouldn't dive into development of the idea headfirst without testing it. That becomes a major mistake.
One of the most important aspects of starting a business is validating that there is a demand for your product. Nothing is more discouraging than spending your time and energy creating a product that you think people will love, only to realize that there's no interest when you launch. Fortunately, there's a way to prevent that via User Acceptance Testing.
User Acceptance Testing is the process of testing your idea with potential users to get feedback on the product's viability.
Adress, a Norwegian startup was
Step 8: Introduce the built product to VC's and Angel Investors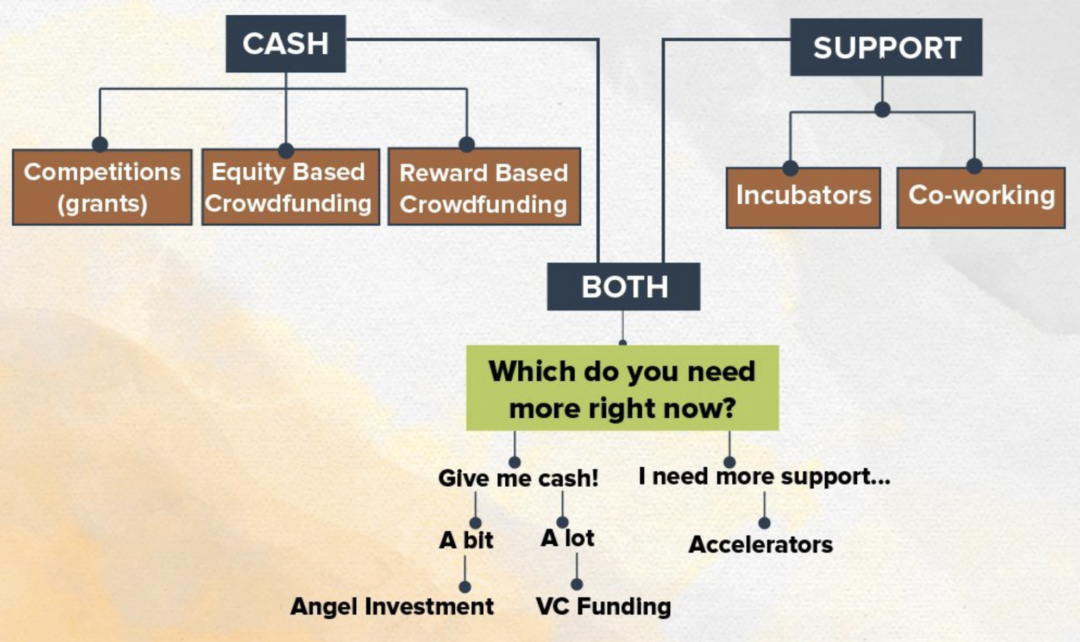 Raising money can be a daunting task. Many times our limiting beliefs, lack of contacts, uncertainty and just plain doubt keep us from raising or understanding how to raise money. Raising funds for a startup often seems to be a difficult task. In general, after self-investment at first, a startup looks for funds from venture capitalists, angel investors, banks, and other financial institutions. The funds are used to cover a company's operating expenditures, such as product/service development, marketing, office space, and inventory. In later stages, a company may seek funding to launch a product, expand into new markets, or go public.
A startup may need funding for one, a few, or all of the before-mentioned purposes. It is important that they are clear about why they are raising funds. Founders should have a detailed financial and business plan before they approach investors.
For startups, bringing a change in the Norwegian region, Innovation Norway offers help. Innovation Norway offers initial grant anywhere between 50 000 NOK to 100 000 NOK. so startups can initiate market clarification and commercialization of project. In the later stage, grant is given up to 500 000 NOK to scale the built product and business.

If you are aiming to apply for the grant and need our help feel free to reach us out here.
Step 9: Fast Launch product to the market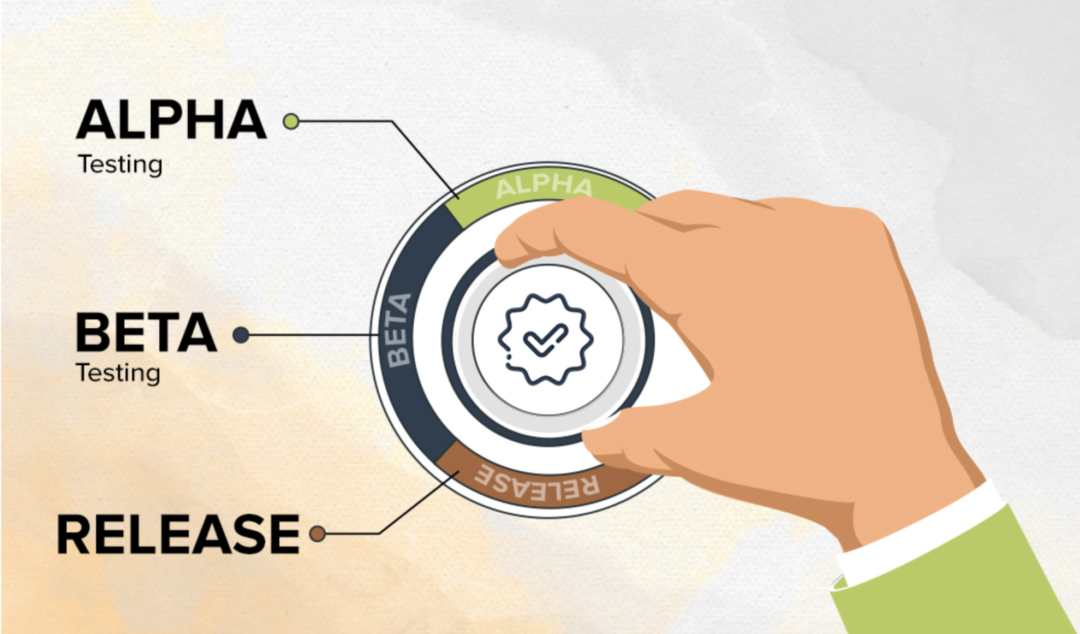 Once, we have tested the product in both Alpha and the beta stage with real users and received the confirmation with the client, we are ready to release it in the real world. As a technical partner we ensure to keep up with post-release dependencies and future iterations if needed for the product. We have been with our clients grow from scratch to strength and as a result, we are still technical partners for companies like Wakandi and Cycled.