Akeo, as a substantial IT company is doing great to bring technology within reach of the masses. The company has proven to be influential with the achievement of goals over the years as an organization. This year has been more promising as Akeo has recently been honored with the title of 'Gazelle Business' in Telemark, Norway. The award is given to Norwegian companies with proven and sustainable economic growth.
This is the second consecutive year for Akeo to receive the award. Also, it is worth to mention here that this year Akeo ranked as 'the fifth best company amongst the Gazelle companies' in Telemark. We, as an organization are both proud and grateful to all our clients who showed their faith in us- 'a small start-up company with big visions.'
During the 'Gazelle Business' award ceremony, Akeo was invited to the stage to greet the audience. The people were curious to know about blockchain and its potential in the real world.
Why has blockchain become a great opportunity for Akeo?
"We think the main reason is that we have been keen to use blockchain in our potential projects rather than just talking about the possibilities blockchain provides. Getting acquainted and acquiring our own skills and expertise to learn about different use cases of blockchain. Evaluating the potential for the various blockchain platforms has been extremely critical to Akeo in the recent years," Hanne Gullerud, Project Manager, Akeo, answered to the questions during the on-stage conversation with Jakob Trumpy from Dagens Næringsliv.
Here is a glimpse of the award ceremony.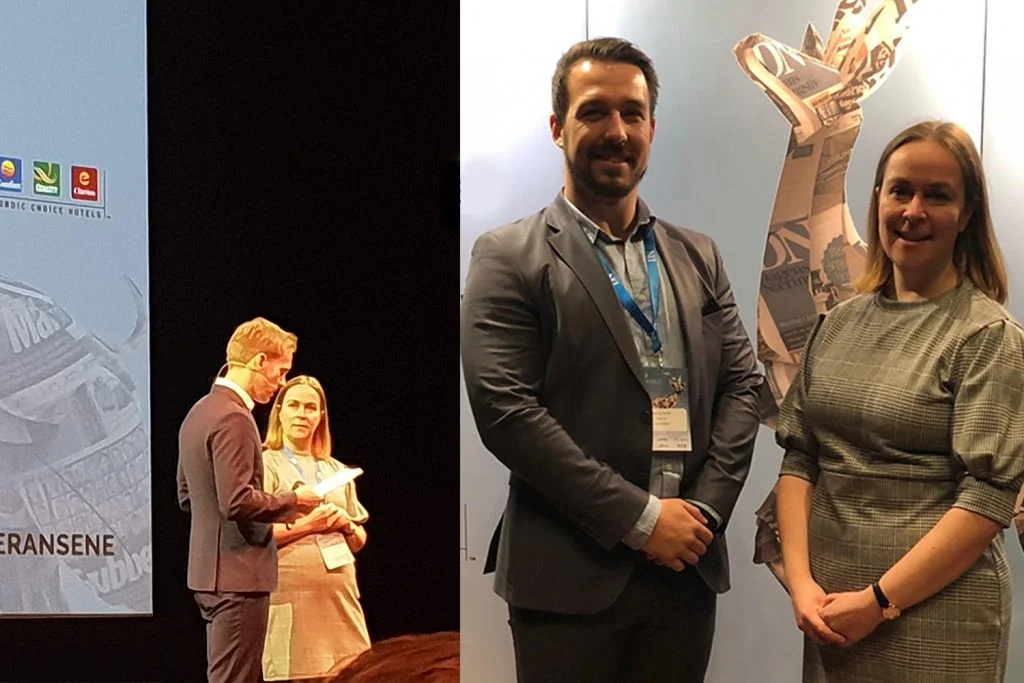 What is the Gazelle Award?
The Gazelle award is organized every year by Dagens Næringsliv, a leading business newspaper in Norway. The award is given to participating Gazelle companies (Small and Medium-sized Enterprises) who meet a certain set of criteria provided below.
At least doubled turnover in the last four years.
The company must be operating as a stock-based business in Norway.
Revenue of over 1m in Norwegian kroner during the first year.
Positive graph of operating profit.
Delivery of approved financial records.
A sign of persistent growth.